I'm still be offering the results of my weekly trend spotting.
However, I'm shifting my weekly blogposts to plot prompts
instead of curating the best picks.
Ford has come up with a thoughtful service that makes a cute detail for a plot point
or be a story in and of itself in in a young reader's #scifi or parenting futurism story.
Ford Baby Crib Simulates Car Journeys [Video]
This is a shout out to writers of ecological scifi though my past trendspotting tells me there needs to be better storing
technology before it's ready to be adopted for regular use.
Solar delivers cheapest electricity 'ever, anywhere, by any technology'
Here's a 20% sample on Smashwords of the type of scifi inspired by these recent trends : Bricolage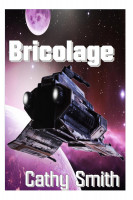 You can see which scifi writing prompts I'm writing up in the Khiatons Monthly/Update mailing list