This weeks prompts are the discover of a lost civilization and a crossgenre murder mystery/dark fantasy.
It'd be interesting start to an epic if archaeology found what was confirmed the existence of a mythical civilization
Study suggests humans were in North America 100,000 years earlier than believed
The Tollund Man bog body was thought to be of a recent murder when first discovered. What if that had been the case. It'd make a good murder mystery
or a dark fantasy if it was a recent sacrifice for a fertility cult.
Europe's Famed Bog Bodies Are Starting to Reveal Their Secrets
Here's a 20% sample on Smashwords of the type of fantasy inspired by these recent trends : Kateri's Tales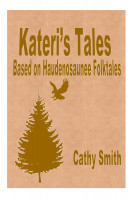 You can see which fantasy writing prompts I'm working up in the Khiatons Monthly/Update mailing list