I saw Terry Pratchet like comedic potential in two new discoveries and one for an epic.
A dispute about the nature of the forbidden fruit could become a key plot point in an epic or else a comedic punchline.
punch.
This contends that the forbidden fruit became an apple because of a Latin pun
'Paradise Lost': How The Apple Became The Forbidden Fruit
This video may be more biblical than people like but it shows scholarship that the fruit wasn't an apple.
It'd be funny if the Odyssey epic was undone not by the Olympians but with a shipworm manifestation.
The Archaeology of Shipworms, the Real Dread of the Ancient Mariners
This would make an starting point of an epic fantasy it someone the comet strike to inspire rebuidling their
people's culture and saving it's knowledge for future generations.
Ancient stone carvings confirm how comet struck Earth in 10,950BC, sparking the rise of civilisations
Here's a 20% sample on Smashwords of aboriginal contemporary fiction: Kateri's Tales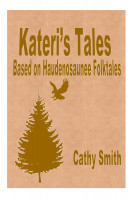 You can see which fantasy writing prompts I'm working up in the Khiatons Monthly/Update mailing list